Practice marketing for doctors & medical facilities
We specialise in the marketing requirements and needs of the healthcare sector, and are aware of the legal specifics for medical, therapeutic and other practitioners in the medical industries. Above all, we know your everyday life from our own experience – our managing director Carolin Besherz worked herself in a medical practice and an MVZ and brings this professional expertise directly into your projects.
We put your vision into practice!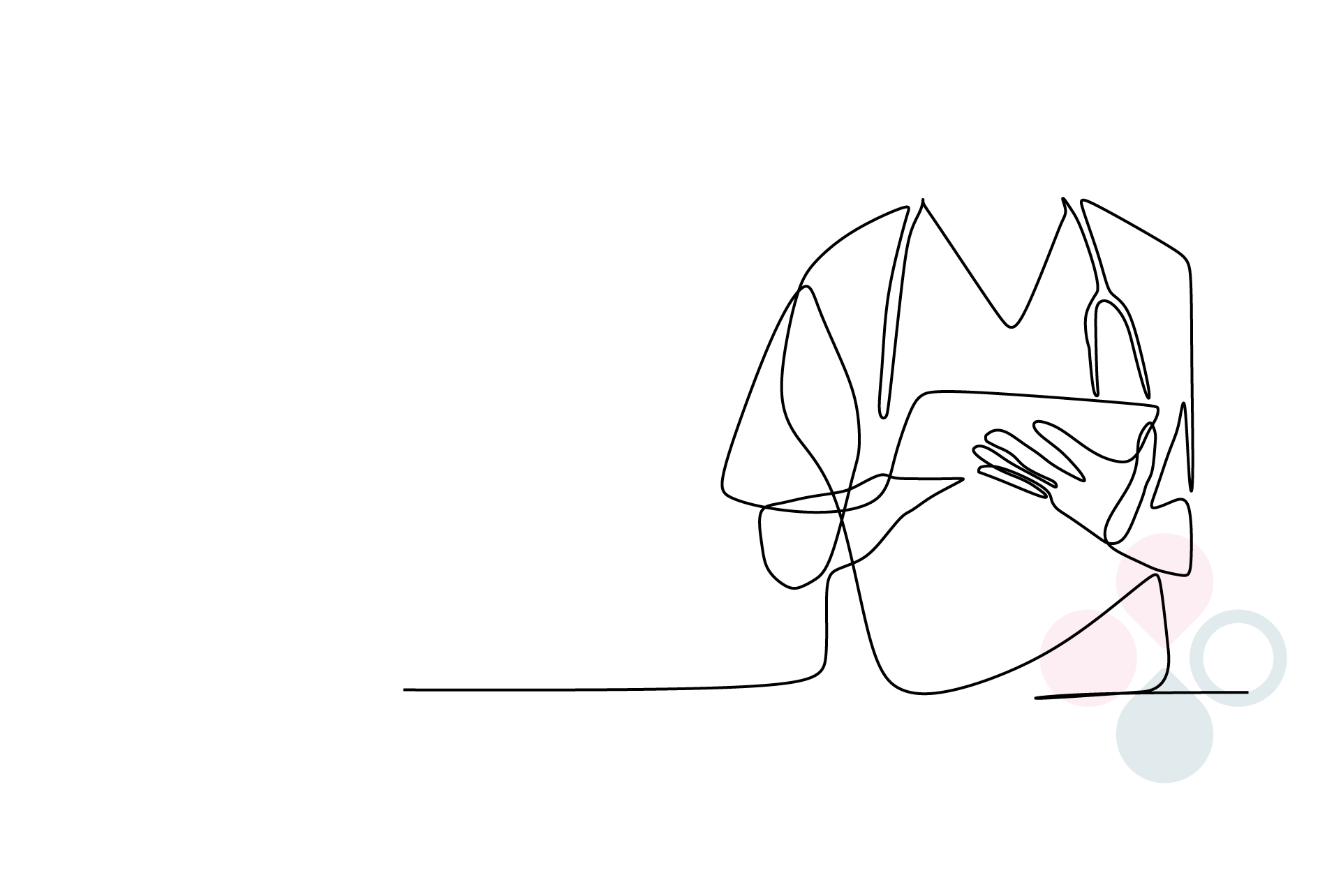 Creating a strong brand & competitive advantage
…Create a professional and distinctive external image and create a unique brand
…Stand out from your competitors through performance and distinctiveness.
…Increase your visibility through presence in various channels both to your customers and potential employees!
Efficiency increase & cost saving
…Reduce time and costs through digitalised processes – creating more space for your actual work.
…Also place new services quickly on the market.
…Increase your sales through faster processes and better findability.
Patient recruitment & retention
…Increase patient/customer satisfaction through better services.
…Benefit from higher referral rates – online & offline.
…Provide information in an easily accessible and patient-friendly way – this creates transparency & trust.
…Reach potential patients and customers quickly and in a targeted manner.
Our practice marketing services: Bookable as a package or individually
Book your desired service individually or put together your individual package from our practice marketing service catalogue. As a full-service agency, we offer you online and offline practice marketing from a single source and according to your needs & requirements.
We are also happy to advise you on the choice of a sustainable marketing mix. Simply get in touch with us!
Our practice marketing all-in packages for medical professionals
Are you setting up a practice, have you taken over a medical facility such as an MVZ or a pharmacy, or would you like to modernise your practice concept? Our practice marketing packages Basic, Advanced and Professional are the perfect solution according to your needs. From logo, website and print materials to photo packages, we offer you complete solutions at excellent conditions and with the highest quality standards with our practice marketing packages. For efficient and professional referral marketing, we have put together a special referral package with selected print services – feel free to take a look directly.
Customers who trust in us: Practice marketing: Your short path to the big goal
Select marketing packages & get a quote:
Select your desired services or packages and get your non-binding quote conveniently via the quote and contact forms on our website. We will then send you an offer by e-mail in the shortest possible time. If you have any questions about this, we would be very happy to discuss them over the phone.
Kick-off and analysis of actual and target:
Once you have accepted the offer with your signature, we will start our project phase for your individual practice marketing with a joint kick-off meeting lasting approx. 1 hour. During this meeting, we get to know you, your practice and services, record all relevant framework conditions and key data, and define a project plan with all milestones. If texting and professional photos are part of your service, you will receive an appointment for an interview as well as the practice photo shoot from us.
We work with agile methods:
The milestones defined in the project plan are scheduled at weekly to fortnightly intervals, depending on your schedule. They take the form of 45-minute virtual or face-to-face meetings and also serve as a correction loop for discussing interim results and change requests. In total, it is about 2 to 3 correction loops. This agile approach (SCRUM method) enables an effective, customer-oriented, transparent and highly creative work process with a timely project result and the lowest possible workload for your practice.
Short project runtimes with the best quality results:
Within a few weeks, you can already go live with your website, distribute your flyers or brochures, or stock the newly established medical or aesthetic facility with all the necessary materials. And even after the project has been successfully completed, we would be pleased to accompany you as a strong and reliable partner in the long term.
Do you have questions about our services, would you like to book one of our packages or would you prefer to get your practice marketing concept off the ground directly with us? Then please feel free to contact us.