Human Resources Marketing in Medicine & Care
Medical professionals are and will remain in short supply in the near future. According to the survey, recruiting staff in practices, hospitals, laboratories or pharmacies is the biggest challenge in the health sector. Nevertheless, in order to attract qualified medical professionals to the medical facility despite the scarce supply and high competition, it is no longer enough to place a classic newspaper advertisement these days. What matters here is target-group-specific, professional and trustworthy communication. We at praxivisio have made it our task to support you in recruiting employees with strong personnel marketing tailored to the needs of medicine and nursing and to build up an attractive employer brand, because this is what you should be counting on in the long term!
We put your vision into practice!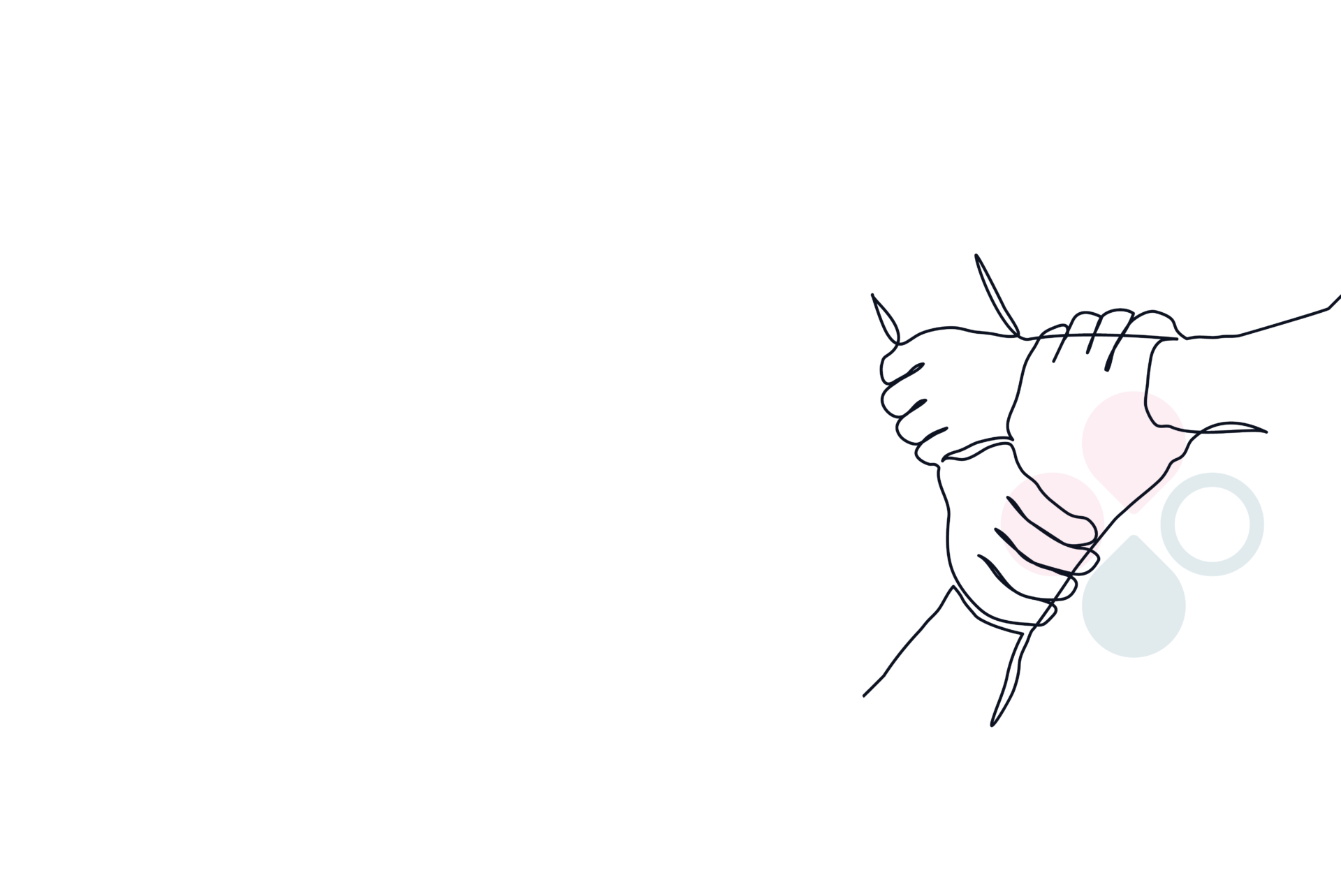 Attract medical specialists, doctors, partners or practice successors with professional personnel marketing.
Advertising measures that are specifically aimed at the target group or potential employees.
Increase awareness and visibility in the health market.
Creating an attractive employee brand whose positive employer image has an impact both externally and internally.
Differentiation from competitors by emphasizing and uniformly communicating the company's own strengths.
Increasing the attractiveness and quality of the practice in the event of a future practice takeover.
Improve general external communication for the entire medical facility.
What is Human Resources Marketing in medicine & nursing?
In our work as an agency and HR booster for your medical institution, we focus primarily on external HR Marketing for medicine & care.
External personnel marketing includes all communication measures to promote the company's own employer brand and to attract potential and qualified employees from the healthcare sector.
Why invest in Human Resources Marketing for medicine & care?
… of physicians, dentists and pharmacists consider the shortage of skilled workers to be one of the greatest challenges in the healthcare sector.1
… of health and social services is suffering from a great staff shortage.2
… Full-time employees in the health and social care sectorwill be lacking by the year 2030.3
…of the medical practices have already had to cut their range of services due to the lack of staff.4
… of job seekers used social media in their job search in 2021.5
Sources
1 Deutsche Apotheker- und Ärztebank eG (apoBank): "Inside Heilberufe III", unter: https://bit.ly/38WQRGa (abgerufen am 01.06.2022).
2 Marktforschungsinstitut Deutscher Industrie- und Handelskammertag e. V.: "DIHK-Report Gesundheitswirtschaft | Jahresbeginn 2022", unter: https://bit.ly/3Mldfqp; Seite 6 (abgerufen am 31.05.2022).

3 RWI Leibniz-Institut für Wirtschaftsforschung: "Fachkräftebedarf im Gesundheits- und Sozialwesen 2030: Gutachten im Auftrag des Sachverständigenrates zur Begutachtung der Gesamtwirtschaftlichen Entwicklung", unter: https://bit.ly/3lZh49X; Seite 4 (abgerufen am 31.05.2022).
4 Zentralinstitut für die kassenärztliche Versorgung in Deutschland: "Personalsituation in Praxen der vertragsärztlichen und -psychotherapeutischen Versorgung", unter: https://bit.ly/3z8cZbd; Seite 15 (abgerufen am 01.06.2022).
5 CareerArc Group LLC: "2021 Future of Recruiting Study", unter: https://bit.ly/3bEbkjG; Seite 19 (abgerufen am 29.06.2022).
Personnel marketing instruments – What belongs to Human Resources Marketing?
"You can't not communicate because all communication (not just with words) is behaviour and just as you can't not behave, you can't not communicate." Paul Watzlawick – Philosopher, psychotherapist and communication scientist

For a target group-specific, effective and (positive!) image-building personnel marketing strategy, the media or instruments used (e.g. practice website, social media campaigns, job advertisements), the wording, the visual elements for attracting physicians and medical professionals such as MFA, ZFA, PTA, etc. should be deliberately chosen and the current trends should be taken up. If medical practices do not have an online presence or continue to rely on an outdated website, this is also perceived by potential employees and is (positive? Probably not!) image-shaping. As an experienced partner, we support medical institutions such as medical practices, hospitals, MVZs, nursing homes, laboratories, pharmacies in the optimal planning and conception of a customized personnel marketing strategy for medicine and nursing to attract doctors, nurses and medical staff from all fields. Contact us directly and let us start together with your promising and future-oriented personnel search!
Do you have questions about our services, would you like to book one of our packages or would you prefer to get your practice marketing concept off the ground directly with us? Then please feel free to contact us.