Practice website: Web design for medical professionals
84% of Germans search for their doctor online! This is just one key figure that more than illustrates how important an online presence is for a medical, dental or therapy practice in terms of patient communication, acquisition and retention. We are your professional and creative project partner for the programming and support of your modern and individual medical website as probably the most important part of your practice brand – let's start together!
We put your vision into practice!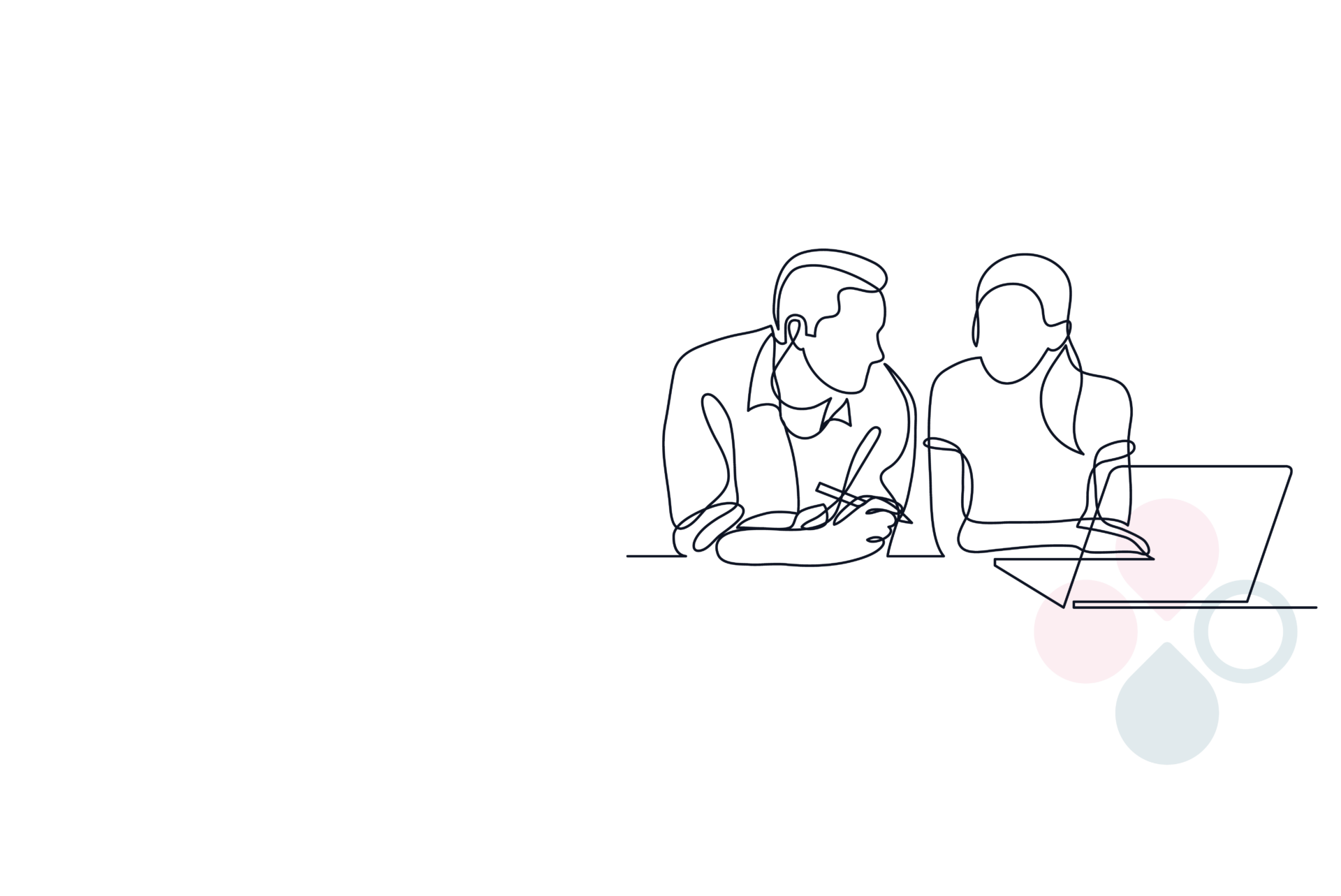 Web design & website support – Our practice marketing for medical professionals
Practice website: conception & creation
The figurehead for your modern practice! We design your responsive practice website to be reader-friendly, search engine optimised and, if desired, in several languages for display and function on all end devices (smartphone, tablet, PC). We advise and support you actively in the integration of an online appointment booking. For the personal touch, we put your practice team in the limelight with a professional photo shoot.
Practice website: website support packages
Keep your website up to date, error-free, virus-free and data protection-compliant even after the initial launch and place your practice services high up in the Google hit lists in the long term.
Choose the website support package that suits you best.
Website change updater + website maintenance
Website change updater:
.up to 1h or 2h change support per month for your WordPress website
.The following services are included in the service: changes in the team, holiday notices, changes in opening hours and contact details, insertion and changes of pictures, videos, certificates, correction of links, updating of job applications according to template.
Website maintenance:
.regular system updates
.WordPress plugin updates
.theme updates
.monthly backup / backups of WordPress files, databases, plugins and themes
Minimum term is 3 months. You will find further information in our GTC.
Onlinemarketing support (SEO)
.Monitoring of the practice website as well as testing and correction of errors
.OnPage optimization: regular keyword check as well as corresponding adjustment and structure of the WordPress website content incl. image optimizations
.OffPage optimizations: Initiation of directory entries and, if necessary, correction and adjustment of existing portal entries
.You will receive a monthly reporting by mail from us
.additionally bookable: Google My Business contribution management
Minimum term is 6 months. You will find further information in our GTC.
Online appointment booking updater
.1.5 h change support / month for various online appointment booking systems
.adding, changing or deleting appointment types, personnel and resources
.definition of appointment slots according to template according to appointment types, staff and resources
.setting holiday blockers or other blockers
.customisation of the appointment booking process in the web interface
.customisation of appointment notifications
.adjustment and, if necessary, positioning of the booking button on the practice website.
Prerequisite for booking: Installation and initial setup of the online appointment booking software on your WordPress website.
Minimum term is 3 months. You will find further information in our GTC.
Customers who trust in us: Online marketing support (SEO): Our client examples
Google ranking change for the search term lipofilling in Berlin
Google ranking change for the search term thread lifting in Berlin

Google ranking change for the search term buttock lift in Berlin

Practice website: Do you have a question? We are very happy to answer them!

Why should you choose praxivisio for the programming and support of your practice website?
praxisvisio is a highly motivated, dynamic and friendly creative team from Berlin's vibrant Mitte district. Whether web designer, SEO specialist, editor or photographer, each of our colleagues and partners has many years of professional experience in their own field. praxivisio founder and managing director Carolin Besherz has herself managed the marketing department in an MVZ and an ophthalmology practice and therefore knows about the challenges of your everyday practice and the peculiarities of the medical industry. – Mrs Besherz studied marketing management, is a certified UX designer and has been at home in online marketing for over 10 years.
How long does it take until the new practice website is online?
The conception and creation of your new practice website is possible within 5 weeks after the project kick-off. The exact project duration is, of course, also always dependent on how promptly you can schedule the dates for the individual (but few) project deadlines and provide us with the required content and give approvals.
Is it possible for praxivisio to provide technical and content support for the website after completion of the practice website?
Even after the one-off conception and creation of your practice website, the praxivisio team will be happy to continue supporting you. You can find an overview of our website support packages here: To our website support packages.
Can the practice website be maintained by the practice staff themselves after completion?
To create your new practice website, we use the world's leading and most widely used content management system (CMS for short) WordPress. Content such as text or image changes can be implemented quite easily in this CMS without any IT knowledge. For this you will receive on request after completion of the practice website a corresponding WordPress access and a professional briefing.
Why is the online marketing support (SEO) only bookable with a term of 6 months?
Why beat about the bush?! Every website owner wants to be on the top ranks of the Google ranking i.e. on page 1 of the Google search results. But why does the new website simply not show up on Google after going live and why is the SEO support package at praxivisio offered with a term of 6 months?
Think of Google as the stock market: Every day, new participants join and others leave; the market is influenced by external conditions such as politics, nature and so on. Daily prices rise and fall by the minute, but in the long term there is a clear price or upward or downward trend. This is also the case in SEO!
Sustainable search engine optimisation is designed for the long term, whether by creating good and up-to-date content on the website or also generating qualitative backlinks (incoming links on your website). The ranking of your practice website is also determined by the competition, which, as we all know, never sleeps, and by Google's regular changes to its own website evaluation criteria, which are never fully disclosed by Google. In short, good SEOs have a toolkit at hand and simply a sense of what can advance your practice website in Google rankings. However, what works for one customer does not necessarily work for another, as the framework conditions (e.g. technical background of the practice website, field of expertise and defined keywords, age of the website) can be completely different. So it is often trial and error. This simply means having patience, because good SEO is and remains a long-term (success) process!
We already use an online appointment booking system in our practice - can this be integrated into the practice website?
An integration of your online appointment booking system into the new practice website, for example, is possible. via button is possible without any problems. We ask for all the necessary information during our first project meeting – the kick-off meeting.
Should you also require support with the regular maintenance of your online booking system, we will be very happy to assist you with this as well. Our agency is an independent cooperation partner of well-known providers in the field of online appointment booking, e.g. Doctolib, jameda, samedi, doctena.
What are possible practice website contents?
In addition to a pick-up and introductory homepage, separate pages are possible, e.g. on the service portfolio, practice team, contact options and directions, press, blog. We would be very happy to advise you on which content pages might be useful for your practice. However, the pages on data protection and imprint are always a must.
What practice website costs can be expected?
Please note: The wishes, requirements and contents of each practice website are individual, which is why we will be happy to provide you with a personal offer for the creation of your practice website. Please feel free to contact us directly!
Do you have questions about our services, would you like to book one of our packages or would you prefer to get your practice marketing concept off the ground directly with us? Then please feel free to contact us.